Home-Grown Homes.Family-Run Commercial Construction.
THE RIGHT TOOLS
We have all the right tools and toys to get the job done, right from the start.
BAY AREA COVERAGE
We work in the North Bay, San Francisco, East Bay and South Bay.
COMPETITIVE PRICING
Need a bid? We compete with the big boys –– and often win the project.
SAFETY FIRST
We're proud to have an excellent safety record and adhere to all regulations.
DECADES OF EXPERIENCE
Our core team has over 100 years of combined construction experience.
UNION CREWS
And our reliable union crews have several hundreds years' more.
How We Got Our Name.
Our name came from our co-founder's rock-n-roll band in 2000, "The Rockaways". But when we moved our office to Rockaway Beach in Pacifica, it was a total, but a very happy, coincidence.
Who We Are
Founded in 2000 by John Fitzpatrick and Frank Dolan, Rockaway Construction is a general contracting service based in the San Francisco Bay Area. We provide commercial tenant improvements and apartment complex management services, as well as the finest quality custom homes, residential remodeling, and residential renovations.
Our general contracting service's core team has over a century of combined experience and several hundred years' worth from our dependable union employees.
What We Do
We're hired to build, re-build, renovate, and maintain buildings, especially with finish carpentry, plus interior and exterior life and safety repairs. We're licensed, bonded, and trusted by clients large and small. Many of them come back to us because of our transparency and professionalism.
How We Do It Better
We're also very green-minded, so we can offer savings on the latest environmentally friendly building solutions, such as integrated solar-paneled roofs, tankless water heaters, LED lighting, natural insulation, and other sustainable solutions.
The bottom line is that we want to build your next commercial or residential project, as we build a working relationship for your future needs.
And we're proud to have been selected by KRON4's "Best Of The Bay TV" as one of the premier "Contractors In The Bay Area".
Rockaway Construction, Inc. has been a BBB-accredited business since 2003, with a Rating of A+. We support BBB's services to the public and meet their Accreditation standards.
John Fitzpatrick
Co-Owner
John and his brother-in-law Frank helped form Rockaway Construction in 2000. At that time, John and Frank were working side-by-side in the field and envisioned a particular type of general contracting service.
For more than 17 of his 25 years of combined construction experience, John managed remodeling and maintenance projects for various commercial and private properties. John believes that customer service and satisfaction are paramount, and he's passionate in his efforts to see that everyone at Rockaway Construction shares this particular sentiment.
John remains actively involved in estimating and managing all projects, and he thoroughly enjoys remaining in close contact with his customers.
Frank Dolan
Co-Owner
Frank was the co-founded Rockaway Construction in 2000. With over 35 years of experience, he works effectively and closely with architects, engineers, subcontractors, inspectors, designers, and agents to ensure that each project runs smoothly and is completed successfully.
He is definitely a "hands-on" owner in the truest sense of the word. Frank has general oversight of all daily field operations and acts as a Project Superintendent on some of Rockaway Construction's more complex projects. His background includes custom residential, ground-up construction, and tenant improvement projects. Furthermore, Frank's understanding of field operations, attention to detail, and various experience make him a distinctive asset as co-owner of Rockaway Construction.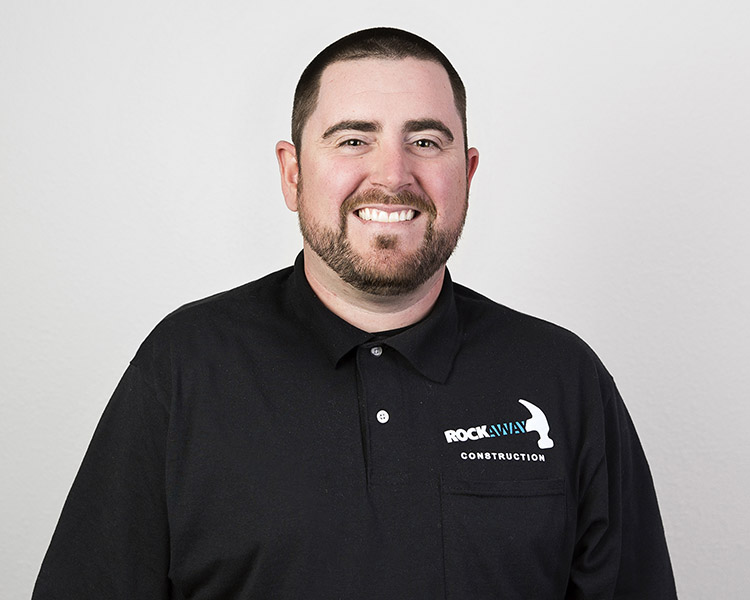 Ryan Fitzpatrick
Project Manager
Ryan has been with Rockaway Construction since 2008, working his way up from the laborers' union to the carpenters' union to a leadership role as Project Manager. He works closely with John, Frankie, and Sean as our estimates and take-off specialist.
He's also our biotech lead for jobs with our esteemed long-time clients such as Genentech and Janssen Pharmaceuticals, which owns Johnson & Johnson.
Sean Farr
Project Manager/ Superintendent
Born and raised in Ireland, Sean was fortunate enough to complete a carpentry program in Cork before moving to California in 2007. In between, he gained another 5 years of carpentry experience prior to joining his family's business in 2010.
Sean loves the challenge of starting, designing, and completing finish work with craftsmanship that is truly phenomenal. Every day, he puts his historical restoration expertise and substantial carpentry skills to work for residential remodels, commercial projects, schools, apartment complexes, and office space renovations.
As John's right hand man and Project Manager/Superintendent, Sean's expertise on the job site, paired with the way he connects with clients and subcontractors always seems to exceed everybody's expectations.
Sheena Fitzpatrick
Operations & Business Development
Sheena spent a decade in operations at UCSF Medical Center, while simultaneously earning her B.A. then her M.A. from SFSU in Communications Studies with an emphasis in Leadership Strategies and Organizational Communication.
Since joining her family's business, Sheena has excelled at juggling multiple projects, details, estimates, employees, subcontractors, payroll, and more –– but always with a smile and a can-do attitude. In her spare time, she's taking courses in Construction Management.
James McGovern
Foreman
James has been part of Rockaway Construction for a decade, but being from Cavan, Ireland, he has been family for much longer. He quickly moved to foreman when his organizational and management skills were recognized through his presence at Westlake Village Apartments.
Desire DeVaul
Bookkeeping/Accountant
With 20 years of experience providing bookkeeping and accounting services, Desire has been part of our leadership team for over five years. Born in Napa, she's now lived in Pacifica for 10 years.
Since our founding in 2000, we've never
wavered from these fundamental beliefs: